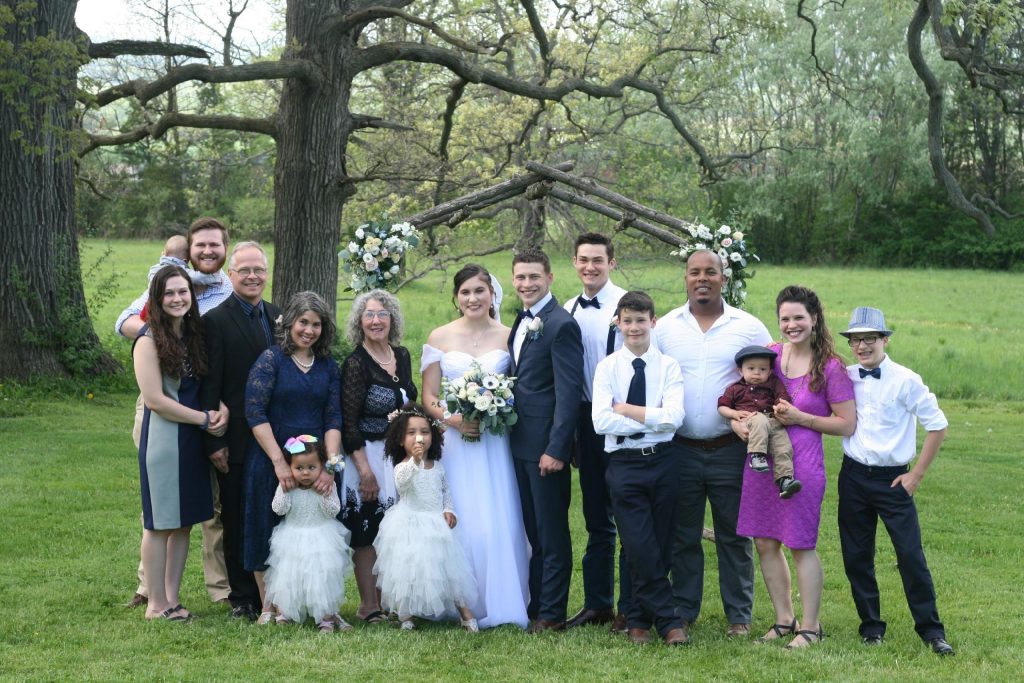 Vaughn Emo and family
Green Haven has been an integral part of our family, and our family has always been an integral part of Green Haven.
In 1956 Green Haven began as a family dairy farm. Paul Emo's passion for independence and producing quality agricultural products led him to quit his job in town at the Noxon broom factory and begin farming full-time. The farm became home to three generations of the Emo family and many 4-H projects! In 1986 his son, Vaughn Emo, took over the daily running of the farm.
More than a half century after its founding, Green Haven continues with the same core values of self-sufficiency, independence, and the production of quality agricultural products. In 1999 Green Haven began the development and sale of open pollinated seed. Open pollinated crops tend to be more nutritious and the ability to save seed offers greater food security. In addition, with agricultural seeds owned by a very few and supply chains more fragile than ever, open pollinated seed places control back in the hands of the farmer.
Green Haven is committed to offering the best-performing open pollinated seeds that produce high quality crops. We are excited to provide an avenue where individual farmers can achieve profitability and greater independence while feeding their world.